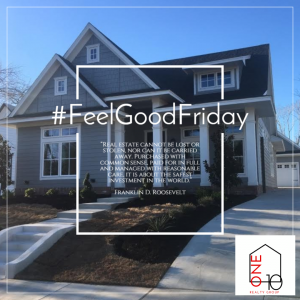 "Real estate cannot be lost or stolen, nor can it be carried away. Purchased with common sense, paid for in full and managed with reasonable care, it is about the safest investment in the world."
Whether you are a first time homebuyer, move up buyer, downsizing, or investor you can feel good about buying real estate. We are here to help, interests rates are down and Ellis County has a great market.
Call today for information about homes in the area.
972-827-1129
#feelgoodfriday #realestate #buyer #seller #firsttimehomebuyer #investor #downsizing #waxahachie #realtor #one10realtygroup