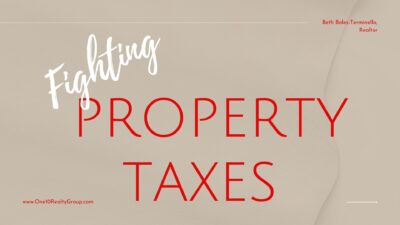 Hey there Galveston County homeowners! Are you tired of overpaying on your property taxes? As a local realtor, I want to remind you that you have the right to appeal your property tax assessment if you believe it's too high. Don't let the county overcharge you – take action and fight back! Here are some steps you can take:
Request a Copy of your Tax Assessment
Contact the Galveston County Appraisal District and request a copy of your property tax assessment.
Review information
Review the assessment carefully to ensure that all the information is correct and that the valuation of your property is fair and accurate.
Filing a Protest
If you believe that your property is overvalued, file a protest with the Appraisal Review Board. You can do this online or by mail.
Supporting Documents
Be sure to gather any supporting documentation, such as recent sales of comparable properties, to help make your case.
Attend your protest hearing and present your evidence to the Appraisal Review Board.
By taking these steps, you may be able to lower your property tax bill and save yourself some money. Don't wait – the deadline for filing a protest is May 15th. Let's fight together for fair property taxes in Galveston County! #galvestoncounty #propertytaxes #realtor #taxprotest #savemoney #bolivarpeninsula #crystalbeachrealtor #crystalbeachtxrealtor #realtorcrystalbeachtx #realtorbolivarpeninsulatx #one10realtygroup