Seize the Opportunity: A Beachfront Lot for Sale in Caplen, Texas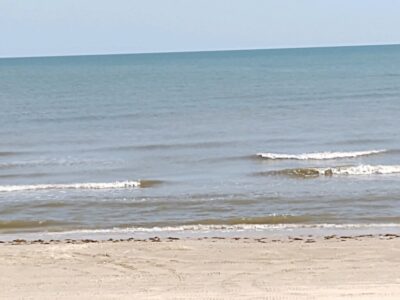 Welcome to Caplen, a hidden paradise along the breathtaking Gulf Coast of Texas. If you've always dreamed of owning a piece of coastal serenity, then your search ends here. We are thrilled to present an incredible beachfront lot for sale in Caplen, offering a unique chance to transform your vision of a beachside haven into a reality.
Located in the picturesque community of Caplen, this beachfront lot occupies a prime spot along the Gulf of Mexico. Caplen's idyllic setting combines the allure of a tranquil beach retreat with convenient access to nearby amenities. Just a short drive away from Galveston, this location offers the perfect balance between seclusion and convenience, ensuring you can enjoy the best of both worlds.
Unmatched Natural Beauty:
Imagine waking up every morning to the soothing sound of waves crashing against the shore and being greeted by sweeping vistas of pristine sandy beaches and endless ocean views. This beachfront lot presents an unparalleled opportunity to build your dream home in a setting of extraordinary natural beauty. Create a private oasis where you can immerse yourself in the tranquility of the coastal environment and savor breathtaking sunrises and sunsets.
Endless Recreational Possibilities:
Owning a beachfront lot in Caplen means gaining access to a world of recreational possibilities. Spend your days lounging on the sandy beaches, building sandcastles with your family, or taking leisurely walks along the shoreline. Engage in a variety of water sports, such as swimming, kayaking, and paddleboarding, or try your hand at fishing in the Gulf's abundant waters. The opportunities for outdoor adventure and relaxation are truly endless.
Beyond the personal joy and fulfillment that comes with owning a beachfront property, this lot in Caplen holds tremendous investment potential. Beachfront real estate is highly sought after, and Caplen's appeal as a coastal destination continues to grow. By acquiring this beachfront lot, you not only secure a slice of paradise for yourself but also make a sound investment for the future.
Don't miss this incredible opportunity to own a beachfront lot in Caplen, Texas, and turn your dreams of coastal living into a reality. With its prime location, breathtaking natural beauty, and a welcoming community, this lot offers an extraordinary canvas upon which to create your ideal beachside retreat. Embrace the allure of Caplen, where a blissful coastal lifestyle awaits you, filled with relaxation, recreation, and cherished memories that will last forever!