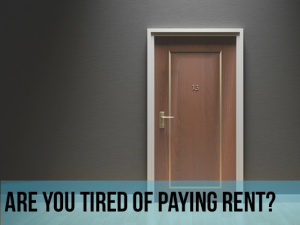 There are many people like you sitting on the sidelines trying to decide if they should purchase a home or continue to rent.
What's keeping you from purchasing a home?
According to ATTOM Data Solutions' 2018 Rental Affordability Report, "buying a median-priced home is more affordable than renting a three-bedroom property in 240 of 447 [or 54% of] U.S. counties analyzed for the report."
Rent rates are going to continue to rise, and mortgage interest rates are still at historic lows. Before you sign or renew your next lease, let's chat to determine if you are able to buy a home of your own!